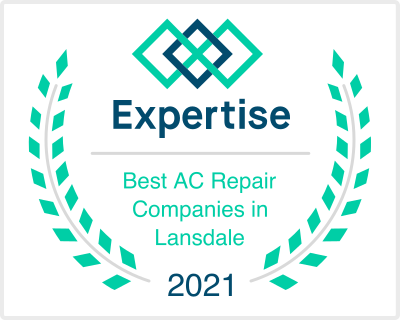 IT Landes Home Service Team was recognized by expertise.com as one of the Top 7 A/C repair companies of 2021 in Lansdale, PA.
Selection Criteria:
1. Availability
Consistently approachable and responsive, so customers never feel ignored.
2. Qualifications
Building customer confidence with licensing, accreditations, and awards.
3. Reputation
A history of delighted customers and outstanding service.
4. Experience
Masters of their craft, based on years of practical experience and education.
5. Professionalism
Providing service with honesty, reliability, and respect.
We pride ourselves on providing first-class expertise, kind nature, and commitment to servicing our customers better. Behind each technician is thousands of hours of training and experience before they knock on your door! Homes Serviced Better.
Learn more or call us at 215-256-4221 or schedule an appointment online.