Perkasie's Emergency Plumbing Provider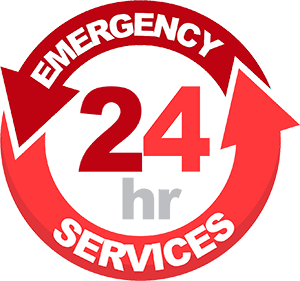 IT Landes has been providing emergency plumbing services to the Perkasie, PA, area for more than four decades. Since 1929, our licensed and insured company has been helping the local community. We're always on hand with the right tools when you need us. No matter what broke, our expert crew will try to fix it.
We repair, service and install:
Water heaters
Water softeners
Sanitary drain lines
Well pumps/water lines
Sewer pumps

24-Hour Plumbing Services
We offer 24-hour plumbing service to the Perkasie community. No matter the time of day or night, if you have a problem we'll be there to help. Our friendly and professional technicians are trained to handle virtually any situation and won't let anything stop them from completing their job. Don't hesitate to call the experts at IT Landes if you're experiencing any kind of emergency plumbing issue in Perkasie.
This includes:
Burst pipes
Clogged drains
Backed-up sewer system
Leaking water heater
Perkasie's Emergency Plumbing Specialists
Employee-owned, IT Landes is full of happy technicians who love what they do for Perkasie customers. What makes us so different from the rest? Our team of highly trained plumbers offers non-commissioned service. This means that they don't make extra money from selling you expensive equipment or repairs. Our service recommendations are honest and professional, and all our technicians only do what's best for our customers. When you partner with us, all of our employees will treat you with courtesy and respect. We strive for happy customers and high quality of work.
Reliable Emergency Plumbing Company
If you're having a plumbing emergency in Perkasie, give the experts at IT Landes a call right away. No matter what the situation is, our team of plumbing technicians will make sure your problem is resolved quickly and professionally.