Furnace Replacement Experts in Doylestown
Residential and commercial customers in Doylestown, PA, have benefited from the expertise of IT Landes since 1929. We're an employee-owned company that can help you select an ideal heating system that fits your budget and maintains optimal comfort. We've built our reputation for quality by providing furnace installation services that completely satisfy our customers. We're your local source for energy-efficient technology installed by licensed and insured professionals.
Our company is also known for:
Working with various types of furnaces and heat pumps
Employing highly trained technicians
Serving residential and commercial customers
Providing recommendations based on client needs
Greater Savings and Comfort in Doylestown With New Furnace Installation
An aging heat system gradually loses its efficiency. This results in higher utility bills and inconsistent heating. With a furnace replacement in Doylestown, you'll solve these problems. We're ready to upgrade your home with the newest heating technology. In fact, our crew is knowledgeable about integrating geothermal and solar technology into homes for even greater efficiency. We're a factory-authorized Carrier dealer, and we'll suggest appropriate furnaces or heat pumps to meet your goals.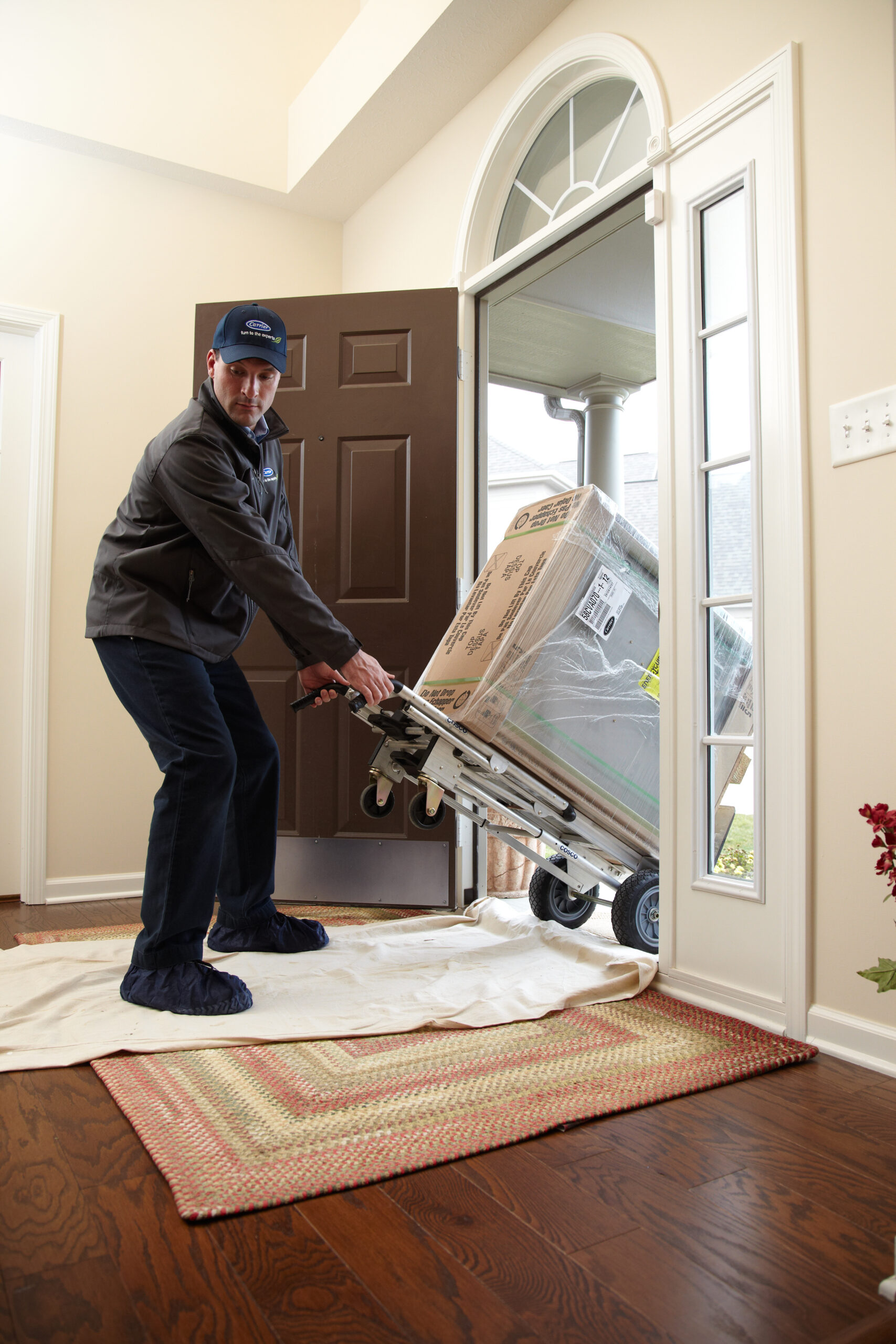 We'll also help you consider important factors, such as:
BTU rating
Fuel efficiency rating
Venting requirements
Thermostat options
Quality Furnace Replacement in Doylestown
If you hire us, we'll explain some advanced options for preparing your home for the tough winters in our region. We're skilled at installing heat pumps and furnaces quickly and efficiently. When you invest in a furnace replacement, IT Landes will provide you with warranty programs for labor and equipment. With our commitment to complete and transparent up-front pricing, you'll know the exact costs before approving any work. We also have furnace installation financing programs for customers with approved credit.
If you need help keeping your home in Doylestown cozy and warm, call IT Landes for furnace installation today. Not only do we offer heating installation but we also offer maintenance and repair as well. Not looking for a heating replacement? We also offer AC replacement as well!