Over 85 Years of Top-Notch AC Services in Kulpsville, PA
IT Landes takes pride in outstanding top-quality services for our customers. We use the best products in the industry, aimed at the results you deserve. We've been providing Kulpsville residents with incredible HVAC services for over 85 years! Our residential and commercial AC solutions are reliable, fast, and super friendly. Here's a list of all the great things we do:

AC Unit Maintenance
Thermostat Integration
Cooling System Replacement
Air Quality Solutions
Ductless AC System Installation
Emergency Services
Central Air to Ductless AC; We Do It All!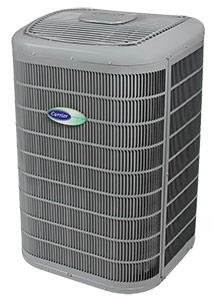 Summers can get very hot and muggy in Kulpsville, PA. You need a responsive and friendly HVAC company you can rely on. IT Landes is your solution! Our speedy AC repairs and new AC unit installations are the best in the HVAC industry and we always make our customers a top priority! Whether you need ductless AC service or central air installation, IT Landes is your comfort solutions provider! Check out all of our high-quality products below:
Central Air Conditioners
Air Quality Solutions
Controls & Thermostats
Ductless AC Systems
Furnaces
Evaporator Coils & Fan Coils
Packaged Products
The Importance Of AC Maintenance In Kulpsville
We cannot stress enough the importance of keeping your air conditioning system properly maintained. When your AC unit or furnace is working at it's max-performance, you're going to notice a difference; especially with your energy bill. Having a poor-functioning cooling system can not only cause an uncomfortable home, but it can also result in your money going down the drain.
Fast, Friendly AC Repair & Installation
Not sure what's wrong with you AC unit? In need of air conditioning installation? IT Landes has the products and services you need to get the job done right. From ductless AC systems to just about any other HVAC product, we have the knowledgeable and experienced staff to install your system both effectively and efficiently. Make an appointment today!