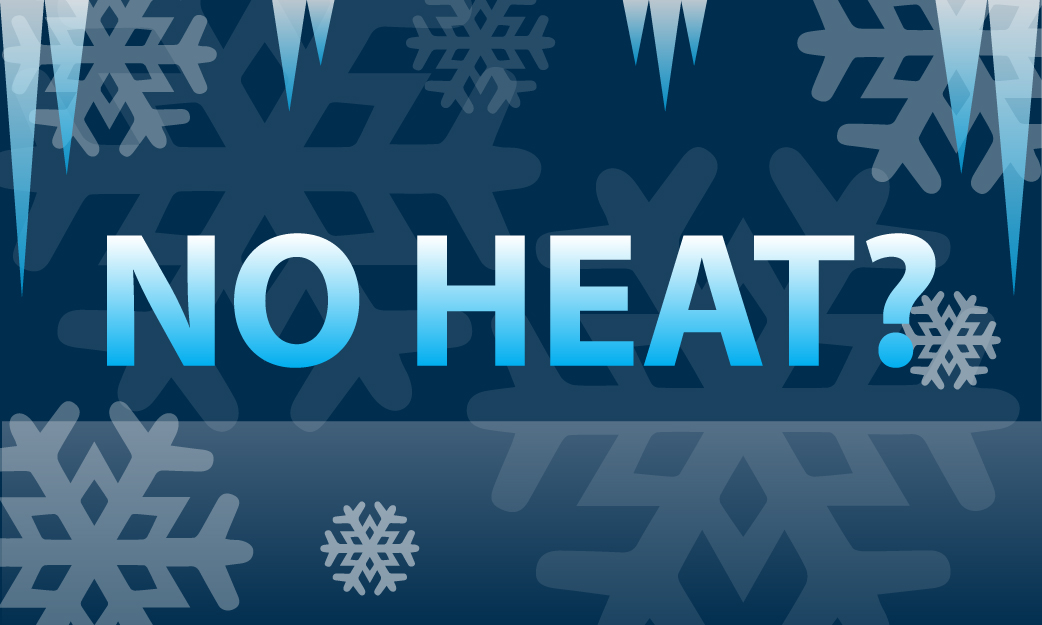 No heat in freezing temperatures? Follow these tips to stay as safe and warm as possible until the heat comes back on.
If you still have electricity, invest in space heaters.
When you have no heat but the electricity still works, place multiple space heaters in a single room to have one central area in your home that remains warm. A humidifier can also be used to help a room feel warmer.
Keep exterior doors shut and block the draft.
Open your home's exterior doors sparingly, and while they're shut, keep rolled up towels or a heavy cloth pushed against the bottom to reduce any drafts that might blow into your home. You can do the same along the bottoms of your windows.
Insulate your windows.
Use fiberglass, bubble wrap, or blankets as insulation when there is no heat in your home. They can all be placed against windows to provide a barrier against the cold.
Temporarily close off part of your home.
It's easier to keep a few rooms warm than an entire house. Close up the rooms you don't need to use on a regular basis and focus on warming the rooms that are used most.
Take advantage of the sun's warmth.
Pay attention to where the sun is shining and open the blinds on that side of your house. After the sunlight is gone from that area, re-cover the windows with blinds or blankets to insulate them.
Keep your fireplace flue shut when not in use.
Again, you want to avoid drafts wherever possible. Closing your fireplace flue when the fireplace is not in use will keep cold air out of your home.
Don't leave open flames or fires unattended.
While candles and wood stoves are helpful when you have no heat, they can also be dangerous if they are not properly monitored. Only use them when you are present and keep children away from open flames.
If you're stuck with no heat due to a furnace or other heating system malfunction, call a residential heating professional to schedule an appointment immediately. IT Landes offers emergency services to those with no heat and will make warming your home a priority. We provide home heating services to Harleysville, Lansdale, Skippack, Souderton, and Telford, PA and the surrounding areas. Call us at 215-256-4221 to find out more about our services, or request an appointment online.