Staying Cool in Perkasie, PA
Perkasie, PA sits 35 miles north of Philadelphia and is full of fun activities and a strong history. Whatever you're up to in this amazing town, things get pretty warm and muggy come summertime. The humidity is high, the temperatures are scorching, and you do anything possible to keep cool and comfortable. Luckily, IT Landes has your back. We know how important it is to have a highly-effective AC unit in your home. Without it, summers would be miserable. We can install the best AC equipment in the industry and get you well on your way to your comfort zone. Customer satisfaction is always our #1 priority and we stay focused on your comfort.
Air Conditioning Units in Perkasie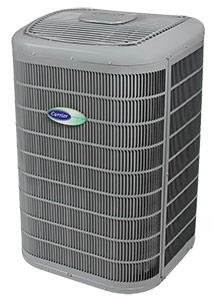 While you're enjoying everything this town has to offer, being comfortable is a must. If you know the area, you understand the importance of having an air conditioning system you can trust. With temperatures soaring towards 90 degrees and humidity levels around 80%, things can get pretty uncomfortable in a hurry. Luckily, IT Landes is here when times get tough. Nothing is more frustrating than dealing with a broken air conditioner or heat pump. In addition, they seem to die out on the hottest day of the year or the coldest night on record. Here at IT Landes, we know that residential air conditioning problems can be a pain. Ease the headache by calling us today. Just one call and you'll be well on your way to your comfort zone. Check out reasons why we're the best:
Customer Driven
Many Services Available
Experienced, Friendly Staff
Exceptional Products
Fast and Responsive
Affordable Prices
Quick Installs
Financing Available
And More!
AC Repair Services You Can Count On
It's hard to forget the importance of having an AC unit in Perkasie, Pennsylvania. Although the weather is pleasant for most of the year, the summer months can be quite uncomfortable. With temperatures and humidity both being above average, having a good working cooling system is crucial. In addition, the unit must be energy-efficient to work effectively. Some cooling systems lack in performance because of poor efficiency. Having regular maintenance checks and performance tune-ups can go a long way for the efficiency of your air conditioner. Call IT Landes today for a FREE AC inspection! We'll check out out your system and might offer some great solutions for increasing your energy-efficiency! See below for a list of our services:
Replacement Parts
Financing with Approved Credit
Residential and Commercial Services
Indoor Air Quality
Energy-Efficiency Assessments
Emergency Services
AC Unit Installation