Air Filtration and Purification Products to Keep Your Family Healthy and Comfortable
What's in the air you're breathing at home? More than you realize.
What you assume is a breath of fresh air may be a breath of pollution, bacteria, dust, VOCs, and more. Today's energy-efficient homes with "tight" or closed construction may be two to five times more polluted than exterior air. (EPA) Our indoor air quality is declining and may have an impact on your overall health, contributing to colds, allergies, and more.
Your IT Landes® Comfort Consultant can discuss your indoor air quality concerns and make a recommendation that suits your family and your home. We carry a variety of indoor air quality products, such as air purifiers and filters, that are designed to improve your home's comfort.  Our Comfort Consultants are noncommissioned so you can trust them to make a recommendation that truly matches your need and budget.
PREMIERone™ ARK564
Annual pre-filter replacement kit
Contains two pre-carbon combination filters; a one-year supply under normal circumstances
As low as $89.00*
PREMIERone™ RHF562
Replacement HEPA Filter
Lasts up to two years under normal circumstances
Fits into existing slot for standard 1" throwaway air filters
As low as $160.00*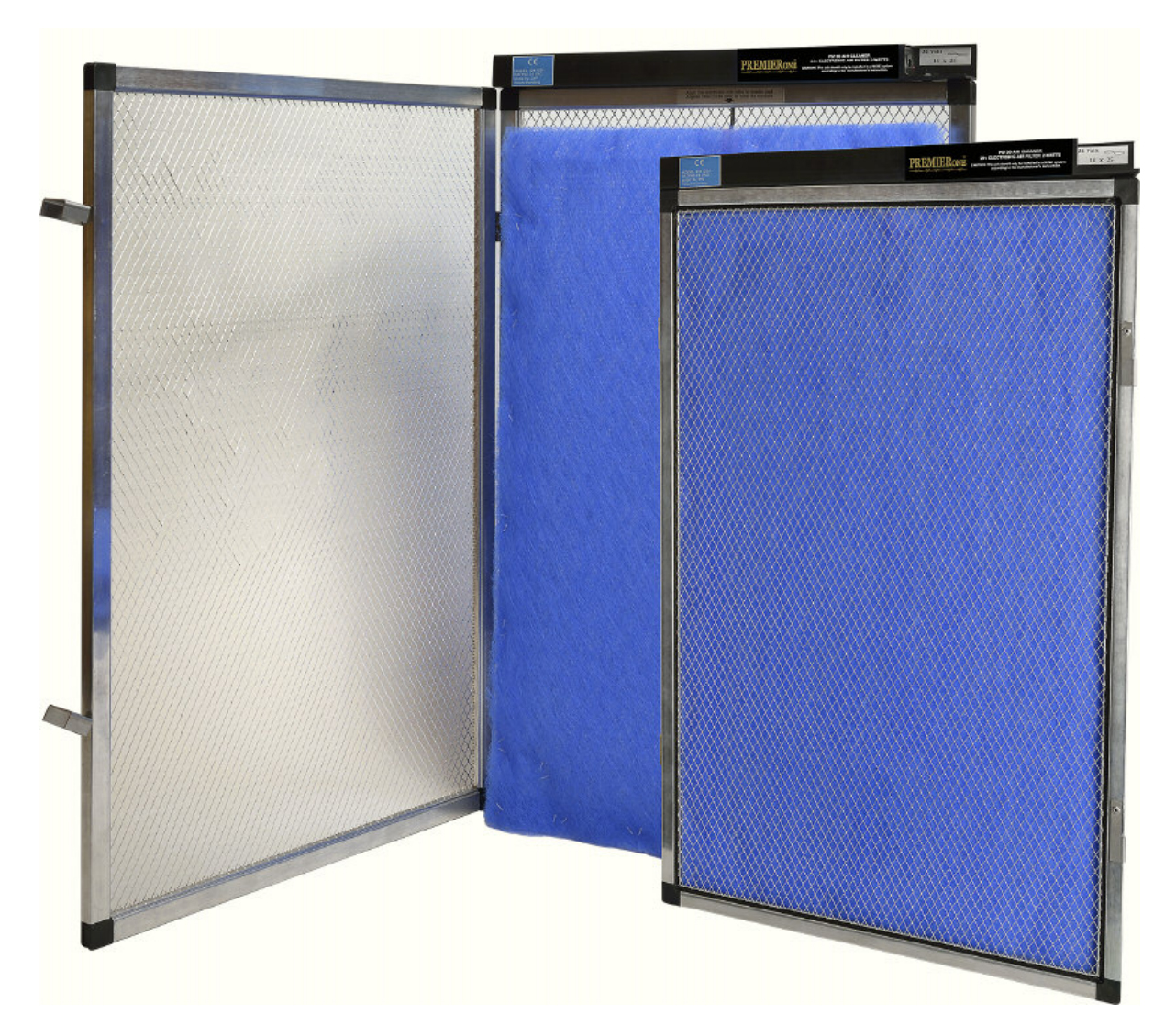 PREMIERone™ Whole House Polarized Media Air Cleaner
Controls Smoke, Pollen, Dust, Dust Mite Dander, and Other Organic and Inorganic Particulates
Low airflow resistance effectively filters without restricting air
Electrical consumption as little as $1 annually
Removes tobacco smoke from air
Removes particles down to .01 microns
Easy maintenance; simply replace fiberglass filter pads as needed
All sizes as low as $595.00*
PREMIERone™ Replacement Media Pads
All sizes as low as $99.00*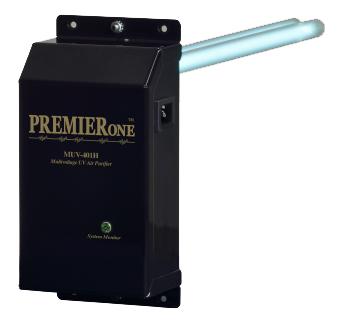 PREMIERone™ MUV401H Multivoltage Germicidal Air Purifier
Controls germs, viruses, fungi, and odors
Lower power consumption – energy-efficient, solid state design
Up to three times more powerful than average competitors
As low as $495.00*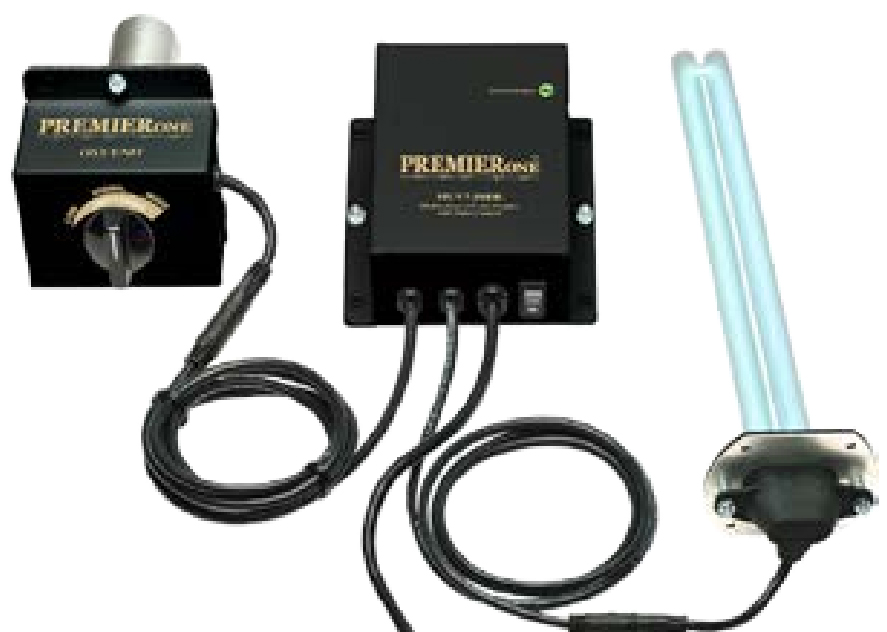 PREMIERone™ MUV750DR 50 Watt UV Germicidal Air Purifier with Oxidation Magnetic Bracket
Controls germs, viruses, fungi, odors, and VOCs
Lower power consumption – 180 microwatts
LED lamp monitor
Patented adjustable odor control
As low as $985.00*
LSK07403H165 Two-Year Service Kit
44 watt UV lamp service kit
As low as $205.00*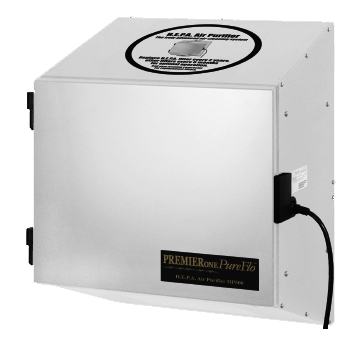 PREMIERone™ HP500 300CFM Whole House True HEPA Air Cleaner
Ducting Flairs™ for easy installation
Two-speed backward curve motorized impeller
Insulated cabinet for quiet operation
HEPA filter lasts up to two years with normal use
7-year limited warranty
As low as $1,549.00*
*As low as pricing reflects Gold Shield® Discount.