Harleysville AC Tune-Up Specialists Since 1929!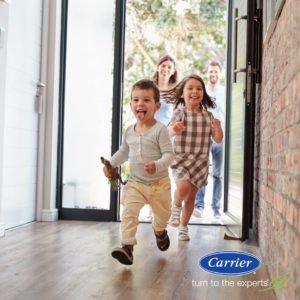 Why choose IT Landes for your air conditioning maintenance in Harleysville, PA? For over a century, we've been the premier option when it comes to comfort. We understand the hot, muggy summers here in Harleysville and know exactly how to keep your home cool. It all starts with a detailed, comprehensive AC tune-up performed by one of our expert technicians! From swapping out a dirty filter to cleaning and calibrating your air conditioner inside and out, we make sure your AC is blowing cold, efficient, and powerfullly regardless of the number on your thermostat.
Harleysville residents choose us as their AC maintenance provider because:
Customer satisfaction is our top concern.
We've been in business since 1929.
We provide up-front pricing.
We're a full-service HVAC contractor.
Our products are the best in the industry.
We offer comprehensive Gold Shield® Comfort Agreements.
Expert AC Maintenance in Harleysville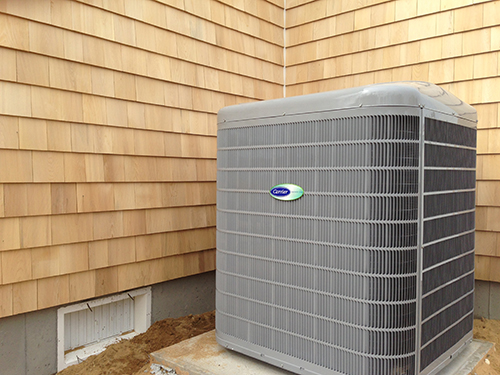 You might be thinking, "is an AC tune-up actually worth it?" The answer is a resounding yes, and it's not just us that say so! Manufacturers and industry experts all agree that air conditioning maintenance is highly recommended at least on an annual basis. Your AC system is a complex piece of machinery just like your car, and you wouldn't drive your car 50,000 miles without an oil change, right? Your air conditioner is no different. It needs a new filter, a bit of cleaning and TLC, and a careful inspection to make sure there aren't any lurking problems.
Before the summer starts here in Harleysville, why not book a quick tune-up from our experts? We'll get your AC running in tip-top shape! We give peace of mind that everything is working like it should, and not only reduce the likelihood of a breakdown but help keep your energy costs low and indoor air quality high. During each air conditioning maintenance visit, we provide you with a comprehensive inspection and calibration of any make or model of air conditioner you own. After our tune-up, you'll know the exact shape your system is in, and can expect reliable, energy-efficient operation from your AC unit.
Benefits of AC maintenance:
Save money on energy bills
Lower your energy-consumption
Extend the lifespan of your AC unit
Deal with fewer repairs in the future
Be better protected from system breakdowns
Air conditioning maintenance service should be conducted at least once a year from a cooling professional, and this service is included in our Gold Shield Comfort Agreement. With Gold Shield, you can experience reliable comfort and save money on repairs and replacements. Ask your [company_name] technician about the perks and benefits of signing up!
Quick and Effective AC Tune-Ups in Harleysville
Sometimes your AC unit just needs the proper cleaning or quick adjustment to work like new again. Even if things are working fine, why not make sure it stays that way? AC maintenance is a preventative measure to ensure your home is cool all summer long. Who better to perform this important task than your local air conditioning experts?
For a fast and reliable AC tune-up in the Harleysville area, give IT Landes a call at 215-256-4221. Our tune-up service includes a condenser coil cleaning, refrigerant check-up, and more!