Think you need a new boiler?
If you're looking to replace your boiler, you want to make the right choice for your home.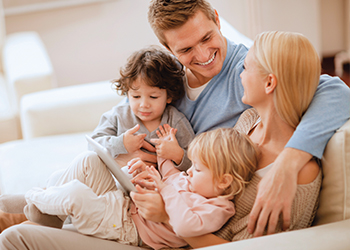 IT Landes® can help you choose a new model for your space. Here are some tips to help guide our discussion.
Finding the right size is important.  A boiler's heating power is measured in BTUs (British Thermal Units). Depending on the square footage of your home and the climate of your area, a residential heating professional will be able to calculate the BTU requirement of your house. By choosing a boiler that corresponds to your BTU needs, you can set yourself up for efficiency.
Look at the AFUE rating. The AFUE, or Annual Fuel Utilization Efficiency rating, will tell you how efficient a boiler is. Choosing a high-efficiency boiler—any boiler with an AFUE rating of 85% or higher—means that the boiler is ENERGY STAR-certified and can keep your energy bills low.
Ask about your current controls. If the boiler you're replacing is an older model, your controls may not be compatible with your new boiler. Even if they are compatible, your boiler might be more efficient if it was configured with updated controls.
Think about your venting system. Different boilers have different ways of dealing with exhaust. Some send it out through wall vents, while others require a chimney. Your home may determine which type of boiler you install. Trust us to help get this right.
When you think it's time to replace your boiler, the professionals at IT Landes can work with you to make the right choice for your home. Call 215-256-4221 or request an appointment online.