Shower leaking? Commode clogged? Sewer drain stopped up? Or is it just time to finally get rid of that old bathroom tub or kitchen sink?
Call IT Landes® for All Your Plumbing Needs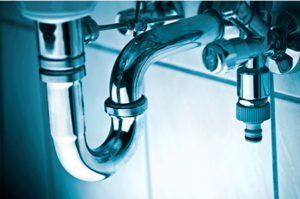 If it's time for any of those plumbing repairs, it's time to call IT Landes. We are the leading local, dependable, and affordable experts in plumbing installation and service in Harleysville, Souderton, Telford, Lansdale, Skippack PA and surrounding areas.
We're proud of our reputation for excellence in plumbing. It's built on the IT Landes philosophy of customer service and the highest quality products. Customers tell us that's what sets us apart from all other plumbing companies in our region.
When you make an appointment with IT Landes, you have our assurance that we will do everything possible to be at your home on-time and ready to work. What's more, our licensed plumbing technicians respect your home or business and make every effort to handle the job in a professional manner – including post-work clean-up.
Whether it's a plumbing emergency, a bathroom or kitchen remodeling, an addition or a completely new home, call our experienced Residential and Commercial Plumbing Services technicians at (215) 256-4221 to provide:
Hot Water Recirculation and Mixing Valves
Video Pipe Inspection and Location / Underground Water Services
Sanitary Drain Line Replacement
Well Pump / Water Tanks
Types of Plumbing Emergency/
Service Problems
Clogged toilet or sink
Leaking faucet
Leaking or burst pipes
Broken sewer line
Leaking water service
Failed water heater
Get Year-Round Piece of Mind
Clogged pipes, outdated water heaters, and leaky faucets are more than annoying. They are costly problems that can quickly escalate into expensive repairs and replacements. Stop these plumbing problems before they start with a Gold Shield Plumbing Inspection Agreement from IT Landes for only $125.00 per year. Read more about our Plumbing Inspection Agreement.
We Service These Areas
Ambler
Blue Bell
Colmar
Chalfont
Collegeville
East Greenville
Gilbertsville
Green Lake
Pottstown
Quakertown
Red Hill
Royersford
Schwenksville
Sellersville
Skippack
Souderton
Telford
Worcester