In addition to serving your home's plumbing service and repair needs, IT Landes® also offers a variety of water conditioning solutions that are designed to improve your home's water quality.
Water Softening
A Simple Solution for Cleaner Dishes, Softer Skin, and Longer Appliance Life
Etching and spotting on your drinking glasses? Dry, itchy skin? Sputtering faucets?
All of these problems have one thing in common: hard water.
Most of the United States has hard water to some degree. Hard water is water that contains a high mineral content, most commonly calcium and magnesium. Some of the most common signs of hard water are:
Dry, itchy, flakey skin
Unmanageable, uncooperative hair
Dingy clothes and dull linen colors
Scaly buildup on dishes, faucets, and shower doors
Treating Hard Water Is Simple with a Water Softener from IT Landes
IT Landes can help you eliminate your hard water issues by installing a DWC Plus™ Series water softening system. DWC Plus water softeners treat hard water by removing unwanted minerals from your water. Dishes look better, skin feels softer, and appliances last longer. You'll also use less soap, since softer water helps create more lather. To learn more about water softeners, read Do I Need a Water Softener? and download Water Softener Advantages: What You Should Know.
Water Conditioning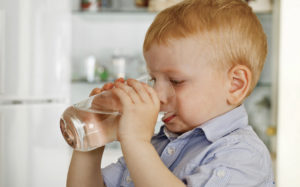 Safer, Better Tasting Water for You and Your Family
If you are worried about your home's water affecting your health, or you just want your drinking water to taste better, talk to your trusted IT Landes technician who will help you choose the right system to improve your water quality. Options include:
Whole-House Filtration
Whole house filtration systems can remove chlorine and other harmful chemicals from all of your water sources and improve your water taste, quality, and color for drinking, bathing, cleaning, and washing.
Reverse Osmosis
Reverse osmosis systems purify water on demand to provide healthier, better tasting water.
UV Disinfection
Ultraviolet disinfection systems use UV light to destroy micro-organisms and provide purified water.
Water Neutralizers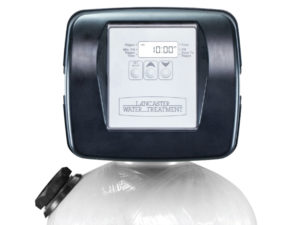 For some homes, water softening is only part of the solution. If you have iron, chlorine, or other contaminant issues that affect the safety and quality of your drinking water, a water conditioner or neutralizer may be the solution.
Neutralizers feature carbon filters that remove chlorine, organic materials, and other contaminants that cause color, taste, and odor problems. A variety of filters are available to treat the specific water problems in your home and get your water tasting great.
Contact IT Landes to request a Residential or Commercial estimate, service, or fuel delivery appointment.