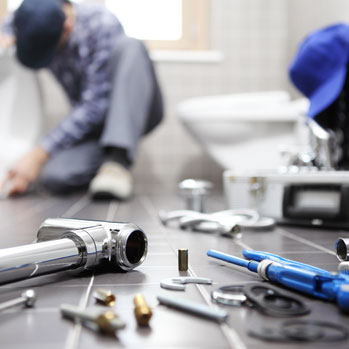 Sewer Services
IT Landes, we offer a wide variety of services to meet the sewer needs for your home. Whether you're looking to connect to a public line, schedule some maintenance, or deal with a sewer crisis, our experts can get you what you need when you need it.
Diagnostics
Not sure exactly what's wrong? We can find out! We have a wide variety of diagnostic tools, including video and audio options, that can pinpoint the problem and begin the repair process.
Maintenance
Don't wait until it's too late; basic scheduled maintenance can prevent costly drainage and sewer disasters with a little care from one of our qualified professionals. Our technicians can inspect your lines, remove buildup, repair leaks and cracks, service storm lines and field drains, and identify major problems or potential disasters. And of course, if you do end up with a plumbing emergency, we've got you covered.
Jetting
Buildup can form in sewer pipes over time, particularly with garbage disposals or kitchen sinks, that can cause backup and broken pipes. Sewer jetting takes care of buildup and clogs with high-powered water that blasts out blockage and allows for clear flow once again. At IT Landes, we offer high-pressure sewer jetting for drains from 1" to 24". Call us for your urgent backups or setup a routine maintenance schedule to prevent expensive emergencies in the future.