Don't Wait for a Clog to Create a Costly Problem. Make Sewer Maintenance Part of the Plan.
Slow moving drain? Obstructed pipe? Backed up sewer? Drain and sewer problems aren't just unpleasant. They can also be costly if left unchecked. The good news is most drain and sewer problems are preventable with a little care from a qualified professional.
IT Landes® expert technicians can: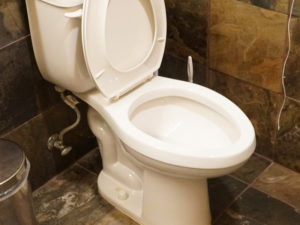 inspect your drains and sewer lines to ensure proper service.
perform drain cleaning to remove grease and waste buildup.
repair or replace leaking or broken pipes or fixtures.
identify and treat larger problems such as sewer blockages and line breaks.
provide emergency plumbing service for situations that need immediate attention.
IT Landes drain and sewer services also include:
High-pressure sewer jetting
Storm sewer line services
Manhole cleaning
Root removal
Pull rope installation
Kitchen floor basket drains
Agricultural field drains
High-Pressure Sewer Jetting
A sewer line back-up needs immediate attention to prevent a small issue from becoming a large, expensive problem. Overfilling a garbage disposal or dumping grease down the kitchen sink may begin as a clogged drain but can end in a blocked sewer line. Tree roots can also penetrate the sewer line and disrupt its flow, and old, damaged pipes may break down and cause a blockage.
Sewer jetting is an effective method for clearing clogs caused by roots, grease, household products, and other debris.  Sewer jetting uses high-pressure water dispensed from a jetting hose fed into the line to blast out debris and free any blockage. As part of a routine maintenance program, sewer jetting is an effective solution that will keep your plumbing system flowing freely and help you avoid the cost and inconvenience of a blockage or back-up.
Whatever the cause of your sewer distress, IT Landes can provide a thorough inspection and recommend the best solution. We can also set you up for routine maintenance and service to avoid sewer back-ups from occurring in the future.
IT Landes sewer jetting has the capability to:
clean drains from 1" up to 24".
apply high-pressure water up to 4,000 psi and 18 gallons per minute.
clear grease, debris, and roots from drains and sewer lines.
treat residential, commercial, and industrial drains and sewer lines.