Design/Build
We design and build your heating, cooling, BAS plumbing, and piping systems.
Whether it's new construction, renovations or retrofits, IT Landes' Design Build mechanical contracting team will accurately assess your needs and develop a plan to meet your long-term requirements and budget. Our expert design team will partner with you to engineer the optimal system at the best value.
Design/build consolidates responsibility for cost, quality and schedule.
Advantages of Design/Build
Conceptual Budgeting
Improved risk management – Cost, schedule performance and quality are clearly defined and change orders due to errors and omissions are virtually eliminated.
Faster project delivery — Functions such as estimating, value engineering and construction can start during the design phase, which reduces the overall construction duration. This enables earlier revenue generation for the owner.
Pre-Construction
Coordination drawings
Submittals
Schedule
Lead times
Manpower selection
All of these efforts allow us to be better prepared for construction.
BIM
IT Landes has in-depth 3D modeling experience ranging from small renovation projects to multi-floor projects consisting of hundreds of thousands of usable square footage. IT Landes uses the latest available software to provide our projects with interactive visualization and real-time walk-through of our largest projects. Giving us the advantage to navigate and explore the most efficient design and give our employees better project awareness to ensure the highest quality system available. We use BIM models for clash detection with other trades along with the structure to give us great foresight, enabling us to work ahead of the schedule. This advantage allows us to write "Request for Information" papers long before a problem can hold up job progress.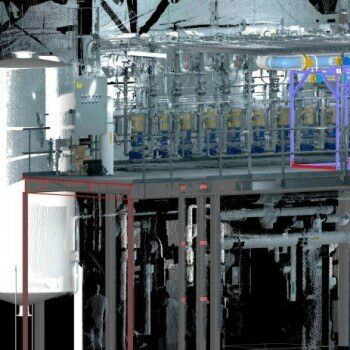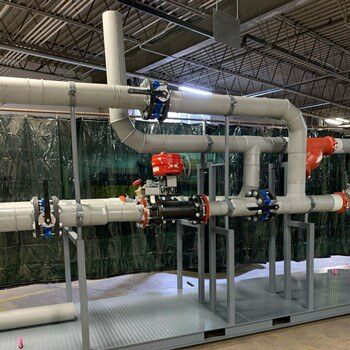 Prefabrication
Whether you need to minimize your downtime or condense the overall installation schedule, our prefabrication team can build mechanical systems in-house which can be shipped and installed more efficiently than conventional methods. Leveraging prefabrication with technology including 3D scanning could benefit you through:
Reduced labor on-site which improves overall schedules
Less disruption to your operations through reduced downtime
Preconstruction visual of end-product to eliminate surprises
Improved quality control
More cost effective
BAS – Building Automation Systems (Controls)
IT Landes can custom engineer a control solution specific to your project's needs, and follow that design with complete installation and future service.
Today's controls can be as simple as a programmable thermostat or as complex as a Digital Direct Control (DDC) System with a graphic user interface, remote monitoring web access, alarm initiation, load shedding program, and lighting control. IT Landes' professional engineering team will work with you to identify your unique building automation needs, using decades of experience with proven automation software platforms to develop the most effective and cost efficient control solution specific to your facility.
Process Piping
Skilled mechanics possess Medical Gas Certification which allows us to self-perform medical projects.
Industrial piping systems
Certified welding
Steam systems
Food processing
Waste-water treatment
Green Building Projects
IT Landes' decades of experience in green buildings initiatives such as LEED, Energy Star, Enterprise Green, Etc. can be applied to assist building owners with their specific project certification goals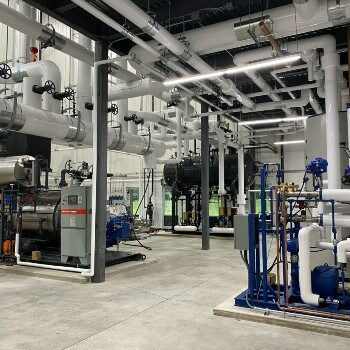 Commercial/Industrial HVAC Systems
Whether new construction, a building expansion, equipment upgrade, or retrofit, you can trust IT Landes's 90+ years of industry expertise to do the job right. We will examine your current or planned space use and building envelope, discuss your expectations of comfort and operating costs, consider your future needs and make sure we are working to your budget.