Outstanding Plumbing Services in Kulpsville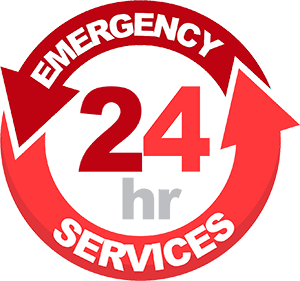 IT Landes in Kulpsville, PA, has been providing complete plumbing services to homeowners since 1929. Our company is employee-owned and fully licensed and insured to serve your plumbing needs. We became an accredited company with the local Better Business Bureau in 1985. Our company is celebrating 90 years of serving residential property owners. We believe in providing each customer with a repair recommendation so that they can choose the solution that meets their needs. IT Landes also offers 24-hour plumbing services in Kulpsville to cover surprise and unexpected issues.
Whether you rent, own, or manage a residential property, we can help you solve your plumbing problems. Our team will work quickly to provide you with a safe fix.
Locals choose IT Landes because we offer:
Courteous, respectful technicians
Professional repair results
Unbiased recommendations
Up-front and fair prices

24-Hour Plumbing Services
Pipe breaks and plumbing leaks can be repaired when you use the 24-hour plumbing services offered in Kulpsville by IT Landes. That's not all we can do, though. Our team is skilled at resolving repair issues during bathroom and kitchen renovations, too. You can turn to us to fix clogged toilets, leaky faucets, and backed-up garbage disposals.
We can service:
Sewer drains
Sump pumps
Well pumps
Capable Plumbing Technicians
IT Landes® sends our customers in Kulpsville knowledgeable service technicians who know how to inspect for leaks and worn-out components. Each of our employees is carefully selected for ability and skill set. Plus, they know how to properly excavate to locate damaged pipe and connections.
Expert Plumbing Services in Kulpsville
You can depend on us for reliable, high-quality plumbing repairs. We can also help you locate plumbing issues that are causing your water bill to increase. Call IT Landes today to schedule a service call for your property in Kulpsville.