IT Landes has deep, rich roots in our community. We were established in 1929 when Isaiah T. Landes started his business, Isaiah T. Landes Plumbing and Heating. Four years later, Isaiah's son, Henry, joined the family business and they renamed it, IT Landes & Son. HVAC services were added later in the 1980s. The focus of the company was, and always will be, "in complete satisfaction of our customers." In 1969 we were incorporated as IT Landes and have grown from 27 employees to now providing jobs for over 250 amazing people across four states! In 2014, we became an employee-owned ESOP. Fast forward to 2021, our residential department split off and rebranded as IT Landes Home Service Team allowing IT Landes to concentrate on large commercial projects. Our largest job to date is $11 million compared to $10,000 in the early days.
IT Landes offers a wide range of commercial/industrial mechanical services including design/build, special projects, maintenance, on-demand service, and replacements for all your commercial plumbing and HVAC needs. We pride ourselves in caring for our employee owners and proving world-class service for our clients.
Throughout our 90+ years in business, one thing remains constant—we are committed to giving back to our community through volunteer days, sponsorships, and leadership programs. We would not be where we are today without the support and trust of our community.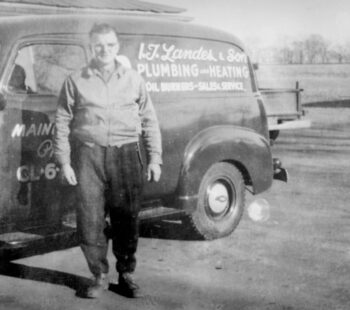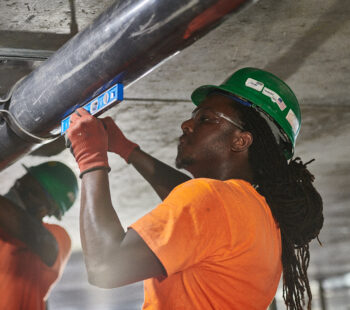 Med Gas
Water Heaters
Water Softeners
Video Pipe Inspection and Location
Underground Water Services
Sanitary Drain Line Replacement
Well Pump / Water  Tanks
Sewer Drain Cleaning
Sewer Pumps
HVAC
Commercial Boilers
Hydronic Piping
Our in-house engineering department can design plumbing and HVAC needs you require to get the most efficient and cost-effective installation possible.
A record of quality, trustworthiness, and customer satisfaction is unparalleled in our region.