IT Landes has deep, rich roots in our community. We were established in 1929 when Isaiah T. Landes started his business, Isaiah T. Landes Plumbing and Heating. Four years later, Isaiah's son, Henry, joined the family business and they renamed it, IT Landes & Son. HVAC services were added later in the 1980s. The focus of the company was, and always will be, "in complete satisfaction of our customers." 
IT Landes offers a wide range of commercial/industrial mechanical services including design/build, special projects, maintenance, on-demand service, and replacements for all your commercial plumbing and HVAC needs. We pride ourselves in caring for our employee owners and proving world-class service for our clients.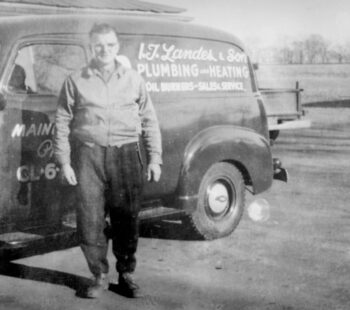 We empower our employee owners to make this a great place to work and create value.
We follow through and do what we say.
We take pride in the quality of our work.
We offer value-added expertise.