Year-Round Peace of Mind: Preventive Maintenance for Your Residential HVAC System
Preventive maintenance offers continuous and ongoing care to equipment and systems to keep them running a peak efficiency. Complex systems that run daily, such as heating systems, plumbing equipment, and cooling systems, lose efficiency and break down quicker without proper preventive care.  Preventive maintenance can help prevent costly problems that could have been avoided such as repairs or replacements.
Why Preventive Maintenance?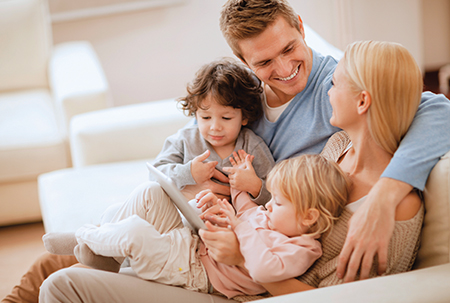 Preventive maintenance is an affordable, efficient, and dependable service that ensures overall home and family comfort. Clients with preventive maintenance agreements enjoy lower rates than non-contract clients and receive top priority in emergencies over non-contract clients. Fixed, known costs allow for the ability to budget while avoiding inconvenient nuisance breakdowns and lack of comfort at inopportune times.
Keep your cooling, heating, and plumbing equipment running at peak comfort and performance efficiency with regularly scheduled Preventive maintenance service with IT Landes®. Our preventive maintenance Gold Shield® Comfort Agreements provide seasonal tune-ups, filter-replacements, belt inspections, refrigerant checks, and more to prevent costly problems  that could have been avoided.

The technicians at IT Landes work with you to design a year-round preventive maintenance program focused on controlling costs and maximizing the life-cycle of your HVAC equipment. No need to worry about routine check-ups or scheduling appointments.  IT Landes will take care of it for you. Homeowners who take part in our preventive maintenance programs enjoy same-day emergency response service along with reduced labor rates.
Protect Your Investments, Reduce Your Costs
Our team provides one of the most trusted and comprehensive preventive maintenance programs in Harleysville, Souderton, Telford, Lansdale, Skippack PA and surrounding areas. Countless homeowners rely on our team to keep their, heating, cooling, and plumbing, systems operating at top efficiency.
For a no-obligation consultation, call (215) 256-4221 or click here to request contact.
Contact IT Landes to request a Residential or Commercial estimate, service, or fuel delivery appointment.