Help Improve Air Quality, Home Comfort, and Health with Duct Cleaning Services and Indoor Air Quality Systems from IT Landes®
If you or a family member suffers from allergies or asthma or you just want cleaner, more comfortable air inside your home, you may want to consider having your home's ductwork professionally cleaned and adding a whole-house indoor air quality system. Air filtration, purification, and humidification are different types of HVAC system enhancements that can help improve indoor air quality by removing dust, pollen, pet dander, and other airborne allergens. You can even select a system that kills bacteria and viruses and eliminates odors, so you and your family can breathe a whole lot easier.
To discuss your indoor air quality concerns or to schedule a duct cleaning service, contact your trusted advisors at IT Landes at 215-256-4221 or schedule an appointment online.
Duct Cleaning Services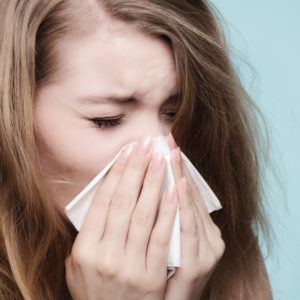 During a professional duct cleaning, an HVAC technician vacuums and sanitizes all of your home's ductwork to remove the dust and debris that has accumulated inside over time. Technicians use brushes and other custom tools to loosen buildup, and the loosened material is then removed using a high intensity vacuum.  This creates a clear path for air flow that not only contributes to your home's indoor air quality but also boosts your HVAC system's efficiency and performance.
Whole-House Air Filtration
A whole-house air filtration system installs into the ductwork of your central heating or air conditioning system and uses a heavy-duty accordion-style filter to capture pet dander, dust, pollen, mold spores, and other airborne particles down to 1.0 micron. This kind of filtration is significantly more thorough than your basic HVAC filter, and you typically only have to replace the filter once a year.
High Efficiency Air Purification Systems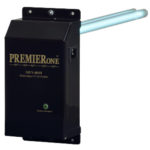 High efficiency air purifiers are installed into a ducted central heating or air conditioning system to trap damaging particles as small as 1.0 micron, including pollen, dust, mold and dander. Depending on the type of system, purification can also eliminate odors and destroy bacteria, viruses, fungi and other germs that circulate through your ductwork.
High Efficiency Humidifiers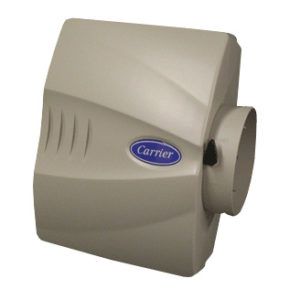 Maintaining the proper relative humidity in your home can improve health and alleviate dry skin, itchy eyes, sore throats, and sinus headaches. A whole-house humidifier can help you maintain your desired humidity level without having to worry about managing individual humidifiers and dehumidifiers throughout the heating and cooling seasons, making you feel more comfortable year-round.