Brian Crispin, Commercial Service Manager
IT Landes' knowledgeable technicians provide the know-how to diagnose and repair your systems in an efficient, client-focused manner. Our proactive approach means that you don't just get help when you need it- you minimize avoidable downtime by anticipating failures whenever possible. With over 90 years in business, IT Landes is the company you can trust for all your facility's HVAC, Mechanical, and Plumbing needs.
HVAC Service
For commercial heating and cooling system service and repair, IT Landes is the most trusted service provider for the mid-Atlantic region. Our Commercial Service department is comprised of a fleet of more than 100 service vehicles, and our experienced technicians are fully equipped to address any HVAC need your business may have from maintenance and repairs to replacements and new installations.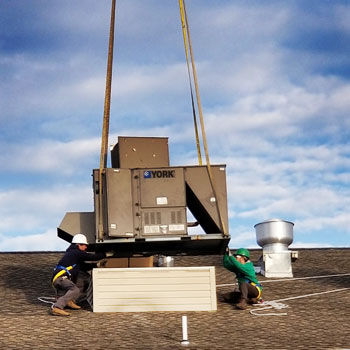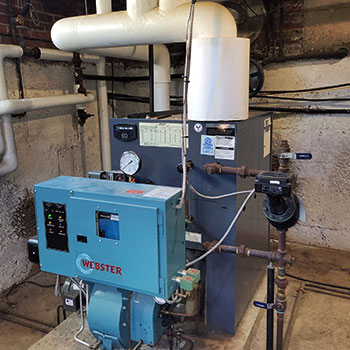 Boiler / Mechanical Service
IT Landes is the area's leading expert on boiler service with the resources and expertise to handle all your mechanical needs. We get the job done efficiently and effectively to save you time and money.
In addition to providing planned maintenance, IT Landes also maintains an "R" Stamp Certification from the National Board of Boiler and Pressure Vessel Inspectors, qualifying our technicians to make repairs, alterations, and tube replacements should your boiler require these services.
Plumbing Service/Sewer and Drain Cleaning
IT Landes is committed to highly responsive service for any plumbing emergencies and system failures. From clogged pipes to underground leaks, you can trust IT Landes to repair your system and have you up and running in no time. With one of the largest service fleets in Harleysville, IT Landes' experienced technicians can quickly respond to your plumbing equipment failure 24 hours a day, 7 days a week.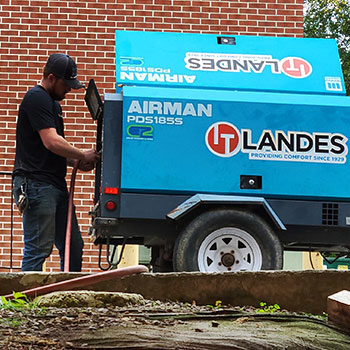 Preventative Maintenance
When complex mechanical, plumbing, or electrical systems are forced to operate without proper care, efficiency is lost, energy costs increase, and failure becomes inevitable. Preventive maintenance keeps equipment and systems operating reliably and at peak efficiency. By following a year-round plan that blends proactive maintenance and troubleshooting, preventive maintenance addresses potential operating issues before they lead to costly failure. The result is maximum equipment life and reliable uptime at a significantly reduced cost compared to only repairing equipment and systems as problems occur.
On Demand Service
We are exceptionally responsive, solution minded, and here anytime you need us. Trust us to make recommendations for maintenance and repairs that will extend your equipment life and protect your investments. During peak demand or when emergencies occur, our service team is always ready.