Phoenixville Plumbers You Can Trust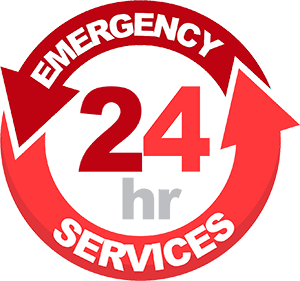 IT Landes has been offering plumbing services to the homes of Montgomery and Bucks counties since 1929. Our customers in Phoenixville, PA, know that our skilled technicians can help with everything related to plumbing repair. We take pride in our "We recommend. You decide" approach to home care. Our plumbers will arrive on time, describe your options, and let you make the decision you think is best. Our goal is to provide the best customer service possible at an affordable price.
Reasons to work with us include:
24-hour emergency plumbing repair services
Four generations of customer satisfaction
Employee-owned business
Non-commissioned service technicians
Affordable plumbing service contracts

Top 24-Hour Emergency Plumbing Company in Phoenixville
The plumbers at IT Landes know that handling a plumbing issue is often an emergency. Leaking or burst pipes can lead to flooding, water damage, and mold. You want someone who can come and fix the problem right away. Our experienced technicians are available 24/7 for emergencies to come to your home in Phoenixville and address the issue. Not only will they prevent potential damage, but they'll also let you know your options for repair. The most expensive option isn't always necessary. We'll work with you to help you make an informed decision.
We handle:
Toilet and sink clogs
Burst pipes
Broken sewer lines
Leaking water heaters
Leaky faucets
Professional Plumbers for Phoenixville Homes
Water issues in a home are often obvious, with water cascading from a broken pipe. However, sometimes it's more of a mystery. You don't know why the water pressure has dropped or why the sink keeps backing up. You need an experienced professional to come and diagnose the problem. Our technicians have an average of 10 years of plumbing experience. They can trace the leaks, find the blockage, and handle the broken sewer or water line. Our plumbers are licensed and insured for your peace of mind.
Phoenixville's Choice for 24-Hour Emergency Plumbing Services
IT Landes has been serving the plumbing needs of the Phoenixville area for four generations. We have the knowledge and skill to handle any plumbing project or problem. If you need a plumber for an emergency service call any time of the day or night, IT Landes is ready to serve your home in Phoenixville. Contact us today to get started.